Horses 4 Life
Improving Peoples Lives
Horses 4 Life
Keeping Kids Active
We offer equine facilitated therapy for people of all ages. Based in an area of natural beauty, overlooking Dartmoor, we specialise in working with people living with Trauma, PTSD, Anxiety, Depression, Aspergers and Autism.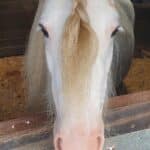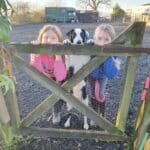 What Is Equine Assisted Psychotherapy?
Equine-assisted therapy involves including horses into treatment. It's the horses themselves are the therapy.
During a typical session, individuals and sometimes small groups, engage in grooming, feeding, stroking, and leading the horse whilst under the supervision of a qualified mental health practitioner.
The goal of the therapy is to help individuals to regulate their emotions, improve self-confidence and self-worth, and create responsibility. 
Many adult horses weigh anywhere between 400kg – 900kg (880 pounds to almost2,000 pounds), which to some may feel intimidating, but their gentile nature soon puts people at ease.
The therapy which takes on many a title such as Equine-assisted mental health, Equine-assisted therapy or counselling and Equine-facilitated psychotherapy is growing in popularity.